An event is an activity you can mark for the whole day without blocking out a specific timeslot. Some examples of events include: rubbish collection, Christmas party, tax deadline.
Events appear at the top of your calendar for quick viewing.
Note
Events do not block off your day as unavailable. Your practice hours (including for online bookings) remain the same even when you add an event. If you need to block some time off your calendar, set custom hours to your day.
Open the calendar.

On the date you want, click the push pin icon.

In the pop-up, for Level, select who can view the event on your calendar.

Configure the rest of the details for your event.

Click Save.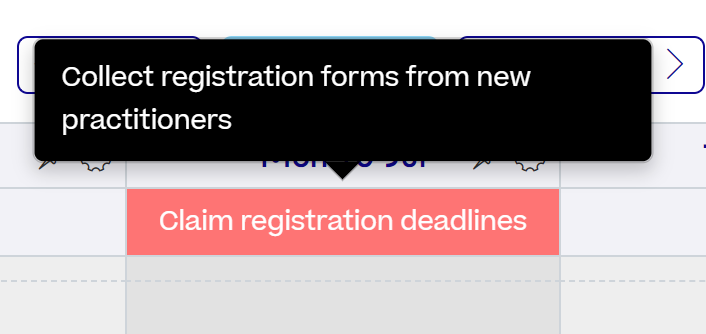 Your event is now added to your calendar. Hover your mouse over the event to quickly view the event details.
To edit, click the event, make your changes, then click Save.
Updated