One of Australia's most popular bill payment services, BPAY is an easy and secure way for patients to send payments to your bank account. By adding your BPAY details to your Halaxy account, every invoice you send automatically displays these details so patients and organisations can pay their invoices using BPAY.
Tip
Tracking your BPAY payments? BPAY can generate a CRN unique to each payee (patient or organisation) or unique to each individual invoice.
You can quickly add BPAY details to an invoice by enabling BPAY in your Payments Settings.
Click Settings > Payments.

Under the BPAY section, click Add New.

In the pop-up, configure the following:

Level: Select the level you want to enable BPAY for. (If applicable, select the specific location/s or practitioner/s.)

Enable BPAY: Select Enabled.

Generate CRN: Select how you want to create a unique reference number.

Per payee: A CRN is generated specific to a patient or organisation.

Per invoice: A CRN is generated for each individual invoice.

Click Save.
Once enabled, the BPAY logo, biller code and reference number details automatically appear at the bottom of every invoice.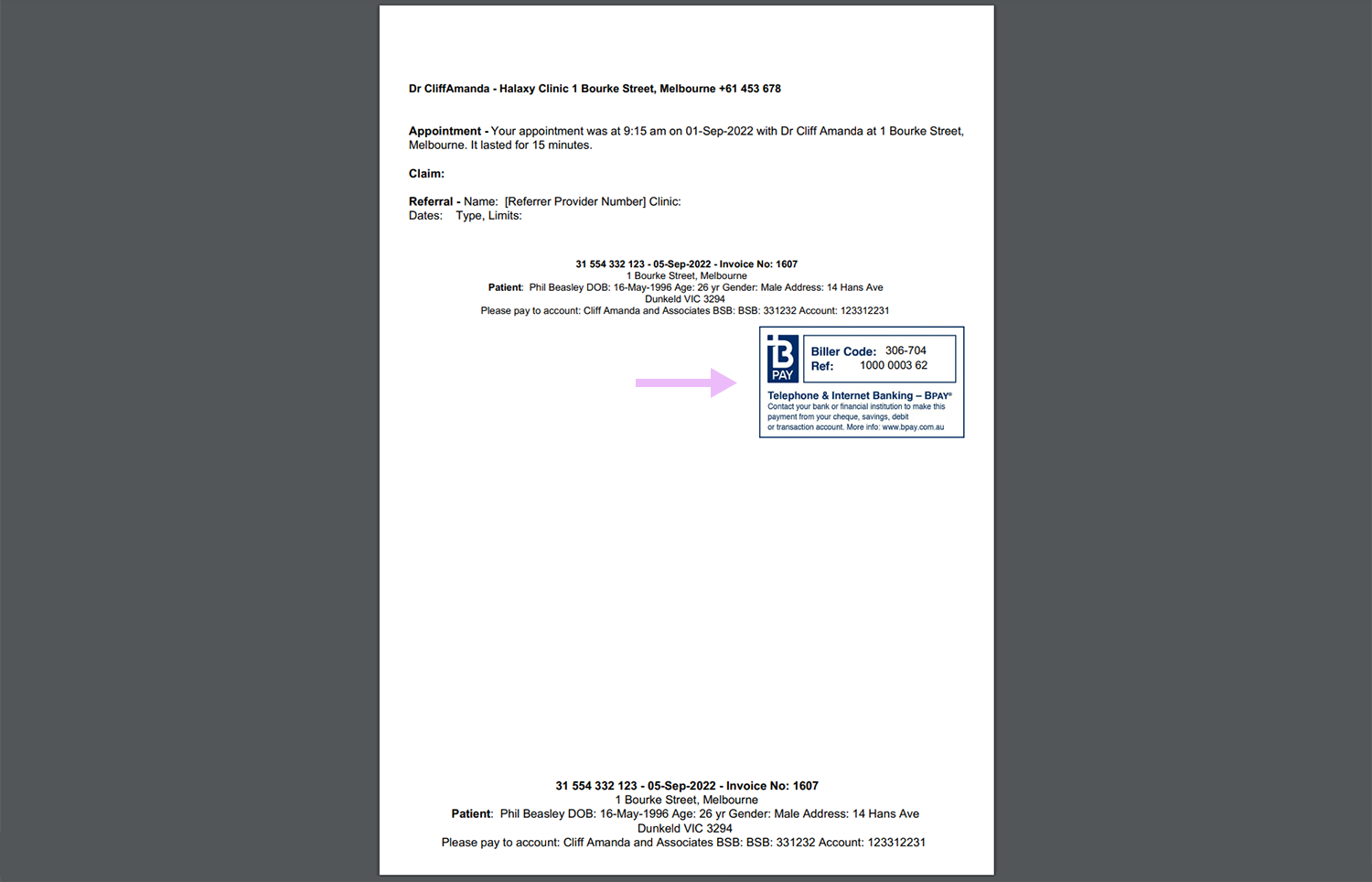 Updated