You can run an income report to see which invoices have been paid via BPAY.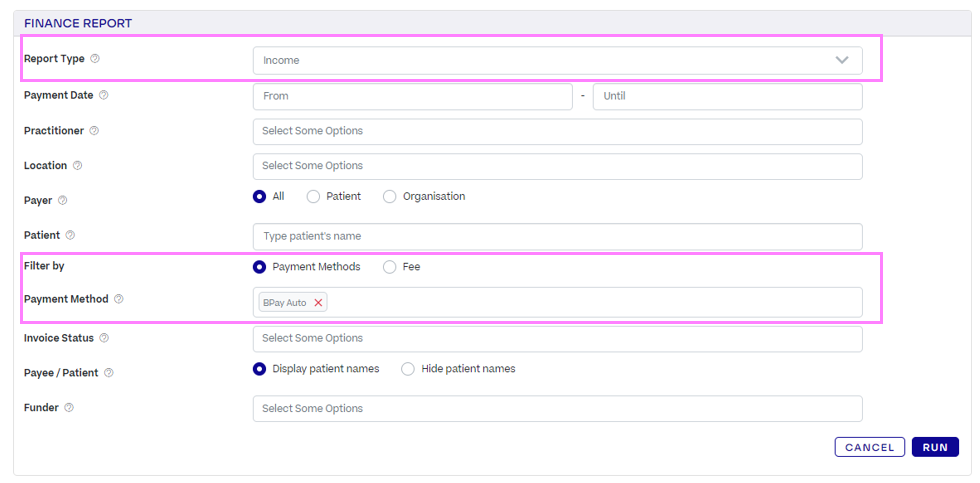 Click Reports > Finance.

On the top right, click New Report.

Configure the following:

Report Type: Select Income.

Payment Method: Select BPAY Auto. (Note: BPAY is for offline payments you have manually marked as paid via BPAY. BPAY Auto is for BPAY payments processed via Halaxy.)

Click Run.
The report lists invoices that have been paid via BPAY.