The Auto Payments report tracks how much you have spent on electronic payments processing fees, as well as the payment method used for transactions (BPAY or credit/debit card).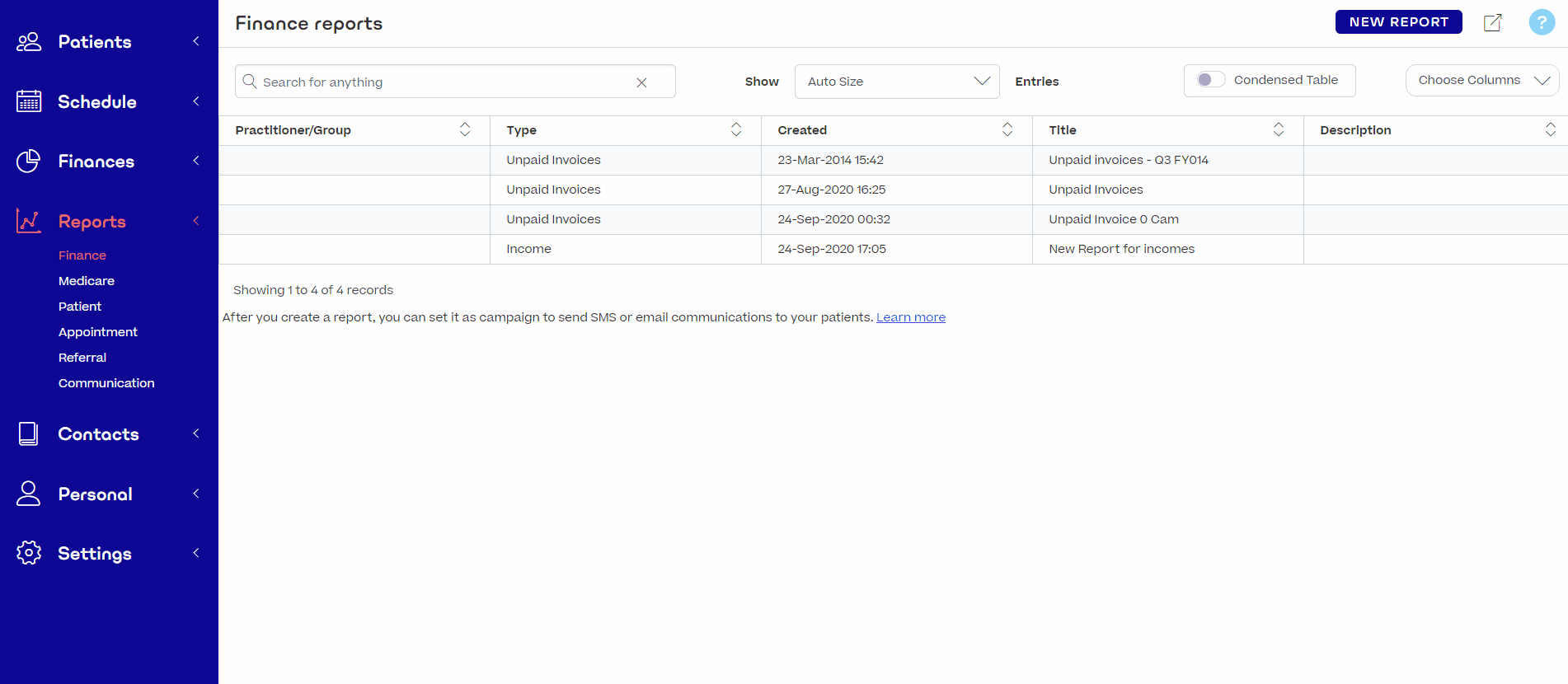 Click Reports > Finance.

On the top right, click New Report.

For Report Type, select Auto Payments.

(Optional) Set any other filters as needed.

Click Run.
The report lists the transactions, the payment status and the amount you spent on electronic payment processing fees. Each line includes links to the associated appointment and invoice, as well as the practitioner for the appointment and the payment method used.