Your invoices can be accessed through the patient portal or through a secure link emailed by your practitioner. You can instantly pay for your invoice as soon as you open it.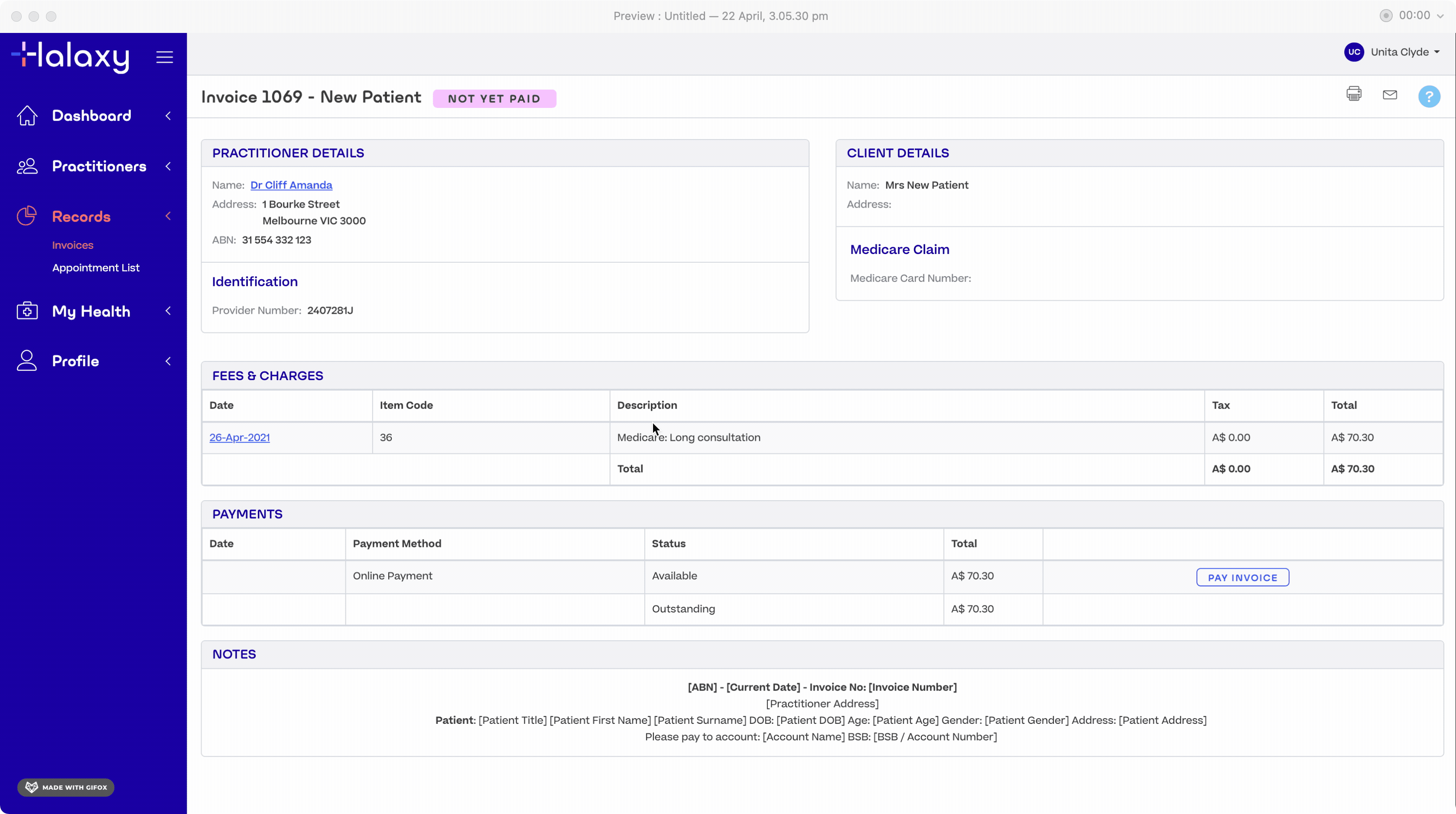 Tip
You can add your card payment details in your patient portal so you won't have to enter your card details every time.
Note
Storing your card information in the patient portal allows you to pay without revealing your financial information to the practitioner, who cannot access your card details. For more details, see our FAQ for how we ensure your card's security.
On the sidebar, click Records > Invoices.

In the list, select the invoice to open it.

In the invoice, under the Payments section, click Pay Invoice.

In the pop-up, enter your payment details.

Click Pay.
You have successfully paid your invoice.
Updated